Community
Women's Honouree Award Recipients
Women in Entertainment (WE) is a fundraising event aimed at highlighting the work women undertake in the film industry and in their communities. Proceeds from the event go to Downtown Eastside Women's Association.
The unionized women working in Vancouver's film and television industry have been important contributors to the global conversation addressing gender inequality both in front of and behind the camera since the 2007 BC Institute of Film Professional's Women's Labour Initiative report. IATSE 891, 669, DGC-BC and the UBCP are key participants in the formation of Canadian Unions for Equality on Screen, which released the first-ever national statistics publicizing the appalling lack of women in key creative positions in 2013.
WE is a collective initiative aimed at taking women's work beyond the dogged compilation of statistics and steady calls for action from funders and production companies, to synthesize collective energy, creativity, and dedication to crafts in order to advance women in the screen-based industries.
Listed below are the wonderful women who have been highlighted by their peers throughout the years.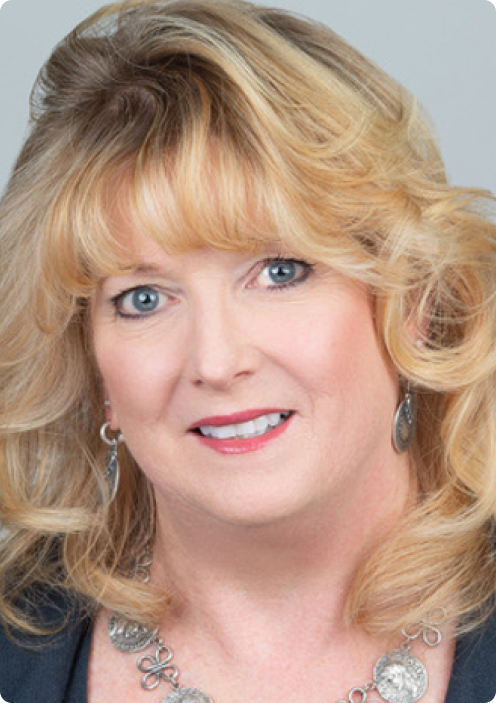 Jill Maclauchlan
Camera Operator / Cinematographer
Jill is a ICG 669 Camera Operator/Cinematographer, a veteran professional with over 100 film credits and 35 years experience.
Jill was a pioneer of women entering the Camera Department, being a role model, and paving the way for the next generation of filmmakers. Her level of professionalism, dedication to her craft, and willingness to mentor so many has garnered her the respect of her peers.
With a BAA from Ryerson University, Jill began her film career in Toronto, Her work ethic, technical skill, and tenacity garnered her membership as one of 3 women into IATSE 667, in 1981.
A past member of the Executive Board of IATSE 667 and ICG 669, Jill was instrumental in creating the IATSE 667 Camera Trainee Program, and created the ICG669 Program template that is currently running.
Volunteers for The Ride to Conquer Cancer . Is currently in pre-production for a PSA for the Cardiac Department of VGH. Teaches skiing at the Whistler Ski School.
Jill is currently working on The Good Doctor and The Flash among others, and is training to ride in this year's Ride to Conquer Cancer.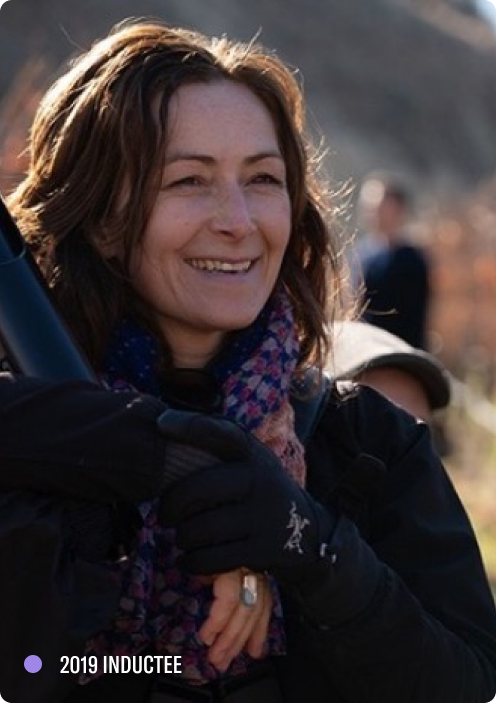 Tammy Jones
Camera/Steadicam Operator
As ICG 669's only female Steadicam Operator, Tammy's ambition and dedication has been an inspiration to ICG 669 camera technicians throughout her 23 years in the union. Her approach to mentorship – slow and steady, persistent but not pushy, quiet and consistent – has guided and encouraged others in the industry, particularly female camera assistants.
Some of Tammy's contributions include:
Women's issues, particularly eating disorders and gender empowerment
Winnipeg's homeless district, which is predominately Indigenous
Teen suicides on reserves
Friends of Mabureh, a charity that funds schools in Sierra Leone
Fundraisers for her son's primary school
Local parks and community centres
Yoga classes at LU's Pharmacy in the Downtown Eastside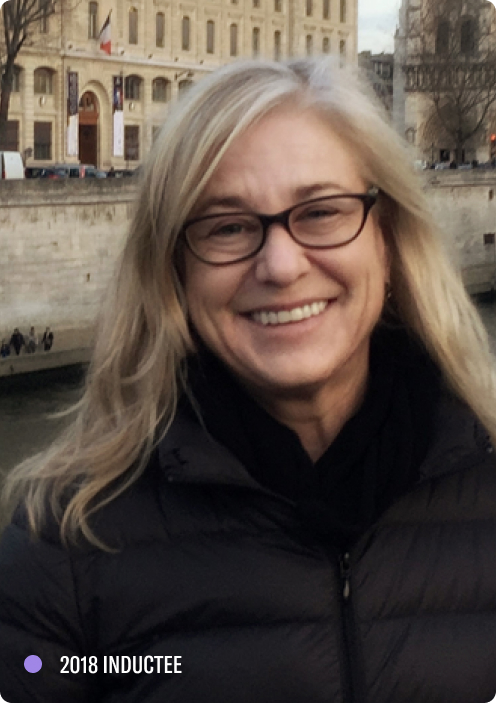 Lee Anne Muldoon
Senior Unit Publicist
Lee Anne has worked as a Unit Publicist since the early 90's and has had the opportunity to work with many of Hollywood's most notable actors and filmmakers on feature films including the recent critical box office hit, "Wonder Woman," directed by Patty Jenkins and starring Gal Gadot, and David O'Russell's Oscar® nominated, "American Hustle," starring Christian Bale and Amy Adams.
She recently completed work on "Justice League" and is currently working on Dwayne Johnson's "Skyscraper." Her recent credits also include David Ayer's "Suicide Squad," starring Will Smith, Margot Robbie and Jared Leto.
As a supporter of women in need, Lee Anne has organized donations of furniture, clothing and household goods from crews on location to women's shelters in Vancouver, Detroit, Chicago and Albuquerque. Her social activism runs the spectrum from Doctors Without Borders to Save the Bats, and even adopting a young orangutan named Poppy through her continuing support of The Orangutan Project.
Lee Anne served for over 10 years as Member At Large representing Vancouver Unit Publicists while in IATSE 891 and again when the Publicity Department was ported over to ICG | 669.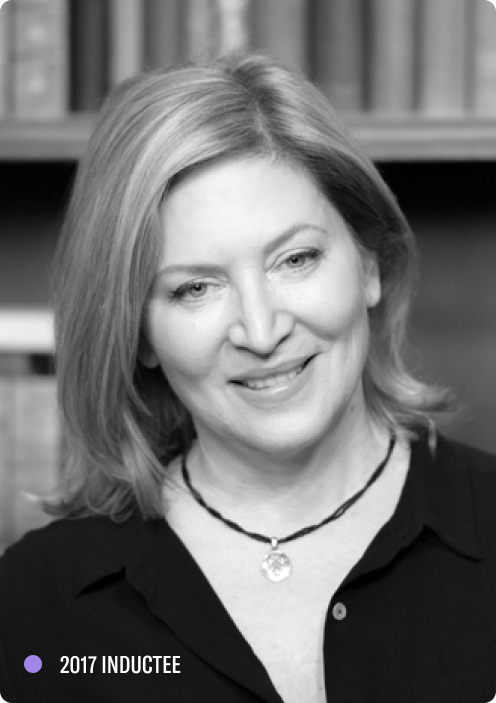 Christina Kasperczyk
Camera Operator
Christina has also been extremely active within the industry serving on the executive board of IATSE 669 for 20 years, her most recent terms on the board as VP of BC District.  She has also been working as a Trustee and Co-Chair with IATSE 667-669 Health and Welfare Trust for the last 13 years.
Alongside her ongoing success with motion picture cameras, she loves to give back, professionally and personally.  Never afraid to call a spade a spade, she uses her own particular snappy style in her role as instructor to encourage the next generation of camera trainees with some very eye-opening stories.
A believer in the community she uses her still photography to annually cover such events as, the inspirational "Ride to Conquer Cancer" and "Glamour Night", for the young women in the Oncology Unit at Children's Hospital.
She is proud to be a working woman in this industry and her mandate is to foster relationships and share information to continually raise the standard of our local professionals.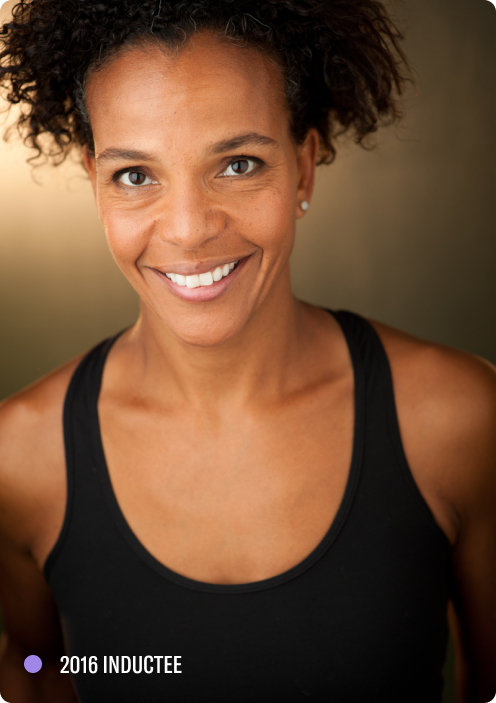 Braden Haggerty
Underwater Dp/Op
Braden is a Vancouver filmmaker specializing in underwater photography work. She has her Bachelor of Fine Arts with a major in Film Production from Concordia University in Montreal. It was a love of being in the water that steered her towards a career in underwater filmmaking. With years of experience she is able to offer up viable solutions for filming underwater sequences. Whether operating camera or working with talent Braden continues to love all aspects of her work.
Braden is collaborative, humble, and has given so much of herself to Local 669. Her contributions to women in entertainment extend far beyond her skill and advancement in her craft category. Braden has served as Treasurer on the Executive Board for over 6 years, and has graduated from the IATSE International Officers training program. She launched the Local 669 Mentorship Program, has spent countless hours helping to develop the Local 669 website, and has been a keen advocate for safety awareness and the young workers program within in the Guild.