What is mental health first aid?
Mental health first aid is the support provided to a person who may be experiencing a decline in their mental well-being or a mental health crisis.
Most people are familiar with CPR and know what to do when they are faced with a cardiac emergency. However, would you know what to do if you were faced with someone having a mental health emergency? People are experiencing an overwhelming amount of uncertainty and stress caused by COVID-19 right now, so now more than ever, it can be vital to understand the signs and symptoms of someone in a mental health crisis and knowing how to help.
Mental Health First Aid (MHFA) Virtual Training Course
The course was developed by the Mental Health Commission of Canada. During the course, the participants will learn how to:
Recognize signs that a person may be experiencing a decline in their mental well-being or a mental health crisis.
Find and reach out to professionals and other supports that could help with recovery to improved mental well-being.
Assist in a mental health or substance use crisis.
Use MHFA actions to maintain one's own mental well-being.
Course Details
8 hours of instruction: 2 hours of self-directed study, plus two 3-hour virtual classroom sessions.
Self-study Online Module 1: access link will be sent to course participants by email after their registration has been processed but not later than 2 weeks before the course start date.
Virtual Classroom Modules 2 and 3: delivered via Zoom during the dates indicated below.
Course Fee
The cost to participate in the course is $200 per participant. Course fees are non-refundable.
Limited subsidized spots are available – please get in touch with us directly at [email protected] if the cost of the course is prohibitive. We would like to make sure everyone who needs the training can access it. Subsidized spots are offered on a first-come, first-served basis.
Upcoming Course Dates
Participants must be available on both dates to complete the course in its entirety.
MHFA Virtual Course
March 8 & 9, 2023: 9 AM – 1 PM PT
April 26 & 27, 2023: 9 AM – 1 PM PT
May 27 & 28, 2023: 9 AM – 1 PM PT
July 15 & 16, 2023: 9 AM – 1 PM PT
For more details visit the AFC Mental Health First Aid page here.
---
Meet the Trainer
Christine Rossi-Wright (BEd, MSW, RSW (Ont), she/her)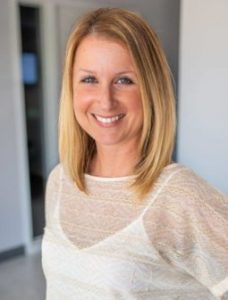 In her role as Senior Program Worker at The AFC, Christine coordinates client intake and applications for emergency financial aid, contributes to case review calls with the Board of Directors, and provides direct social work support to clients.
Previously, Christine worked as an Epilepsy Educator, which included advocacy, counselling, and coordinating support plans for people with epilepsy; she also has experience working with survivors of trauma as a residential counsellor. Christine is a registered social worker and holds a Master of Social Work degree from the University of Windsor.
Christine's education and experience is complemented by her previous work as an actor in professional musical theatre and her strong ties to the Toronto arts community.
Emily Hill (MSW, RSW (Ont), she/her)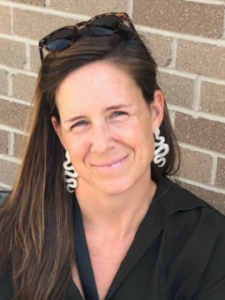 Emily Hill is the Case Manager with The AFC and a Registered Social Worker. Having received her Master's degree in Social Work from York University, Emily worked for several years with homeless and under-housed folks living with mental health and substance use issues in downtown Toronto. She then went on to work for a labour union, representing social service workers in their contract negotiations and workplace concerns for five years.
At The AFC, Emily coordinates the Maintaining Mental Wellness Program, which includes initiatives such as support groups, the Navigator referral service and working to expand mental health practitioner access for members of the arts and entertainment industry.