INTERESTED IN JOINING THE BEST CREWS IN CANADA? LEARN HOW TO APPLY DIRECTLY BELOW.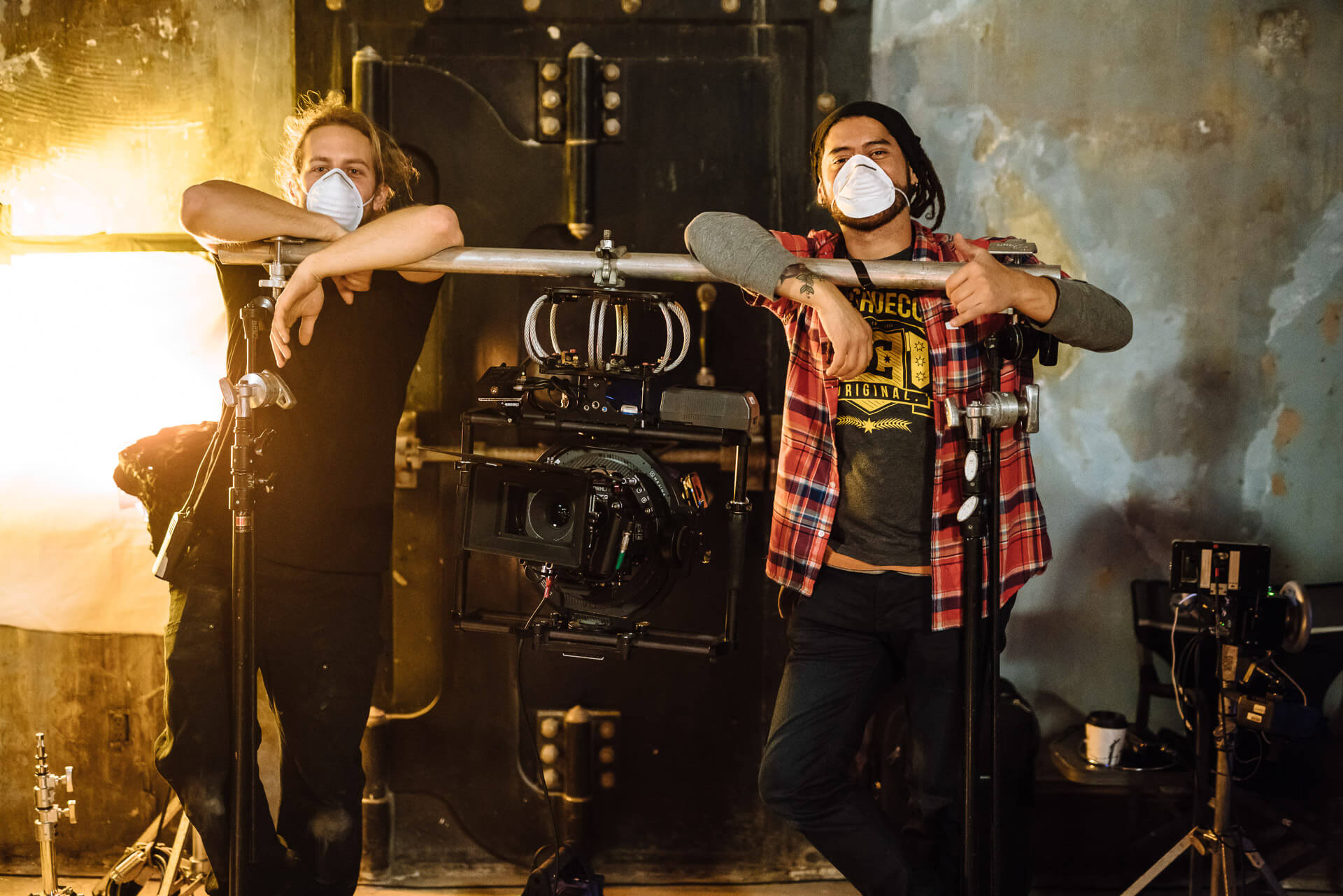 To join ICG 669 applicants must show they have the necessary skills and experience. Applicants considering a career with ICG 669 are encouraged to research what it takes to succeed in the field they are interested in, talk to people who work in the industry, and take introductory courses. Membership is not the first step in a career in the motion picture industry.
Step 1
Identify the classification you are applying to. A list can be found here.
Step 3
Please make sure you have completed the mandatory courses which can be found below.
Step 4
Fill out and provide all required documentation as required in the ICG 669 Application Topsheet and the requirements in your classification.
How to Apply
Please follow the steps on this page in order to apply directly for membership.
In an effort to respect the environment, we will no longer be accepting paper applications. Please submit your application electronically in one PDF file to [email protected]. Incomplete applications will not be accepted.
Please note:
Junior Unit Publicist applications are closed until further notice.
For more information about Underwater Categories click here.
NEXT APPLICATION DEADLINE
Your application will be reviewed by the ICG 669 Executive Board. Executive Board meetings typically occur every month.
Next Deadline: January 5, 2024, by 12:00 pm PT for consideration in February 2024. 
MANDATORY COURSES
To be eligible for membership, every applicant must complete the following courses:
Motion Picture Industry Orientation

Available at various educational institutions (Langara, VFS, UBC, InFocus Film School) in addition to Actsafe, available here. Please check the school's respective websites for further date information.
Prairie Application
Applicants in Manitoba, Alberta, and Saskatchewan can take equivalent set protocol and safety courses at:
AB: IATSE 212
SK: SMIA
MB: Film Training Manitoba
Director of Photography
For Director of Photography / 2nd Unit Director of Photography: Motion Picture Safety for Supervisors. Free course available via Actsafe.
We prefer pay-stubs as a means to prove 100 days of employment on a film set. You can also submit invoices as long as you have cheques from production in the same amount to match. time report summaries. Any proof needs to outline how many days worked, what role you held, the production name, and your pay.
We do not accept stand-alone invoices, callsheets, or letters of proof of employment.
Please note travel days will not be considered as work days.
Fees are dependent on the classification you are applying to. Please consult the Application Topsheet in Step 4 of the How to Apply section.
Please contact Membership Services to discuss your application as applications are mostly handled on a case-by-case basis.
The typical turnaround for a direct application to become a member is typically around one month, but this may vary. Please consult the application deadline date per the How to Apply Section above.
You can not apply for more than one classification. Your proof of days worked must be for the classification you are applying for. You can apply to upgrade to or add a different classification after one (1) full year spent at your current classification.
Members pay $125 per quarter for a total sum of $500 per year, in addition to 2% taken off each paycheque as working dues. A 10% discount can be applied towards yearly dues if a member pays before the end of January of each year for a total of $450.