WITH AN AIM TO BUILD WELL EDUCATED, JOB-READY WORKFORCE OF FUTURE LEADERS, ICG 669 PROVIDES SCHOLARSHIPS TO YOUNG TALENTED PEOPLE.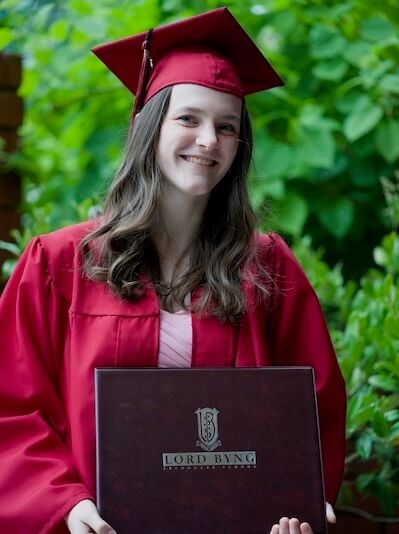 Anya Murray
Daughter of ICG 669 Member and Camera Operator, Robin Forst
It was such a delightful surprise to open your email and receive the ICG 699 Scholarship. The $1,000 is going to be very helpful as I attend the University of Waterloo this fall.
I thought you might like to know a little bit more about me. My name is Anya Murray, and I am a graduate of Lord Byng Secondary High School. I've been a part of the music program here since grade eight, and it has allowed me to grow as a person, leader, and member of the school community. I primarily play the flute, but I also have learned the piccolo, trombone, and guitar. Apart from my music life, I am very passionate about STEM and will be double majoring at the University of Waterloo in music and biochemistry.
I am extremely honoured to accept this award. I will continue to live up to the values it represents in my time at university and throughout my life.
Thank you again for your generous contribution to my academic career.
Warmly,
Anya Murray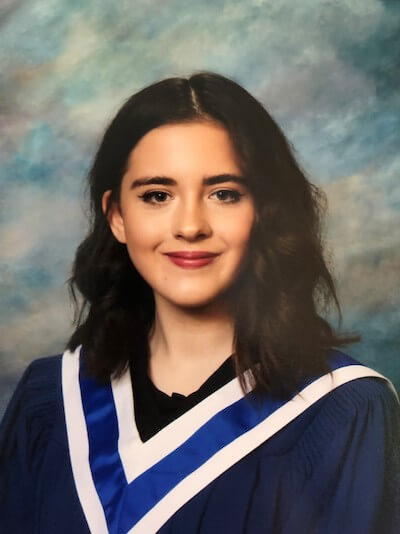 Maya Evans
Daughter of ICG 669 Member and Camera Operator, Mark Evans
I would like to take this time to express my gratitude upon being selected as one of the ICG 669 scholarship recipients of 2020-2021. I am incredibly thankful for being chosen, and I know this will help me towards my goals at the University Of British Columbia, where I intend to study English and advance my skills in the arts so that I may pursue Screenwriting in the future. This year has been one of growing and changing amidst this new world that we are all still trying to understand, and It can be quite a confusing and difficult experience, especially so when entering university, with little knowledge of how everything will unfold. Much of my stresses and worries however have definitely been lifted in light of receiving this scholarship, as I now have a bit of support to lean back on. I can't wait to explore this new world, and although entering a new school can be frightening, I feel immensely lucky to have the support from the ICG committee as I start my journey forward.
Thank you again for your consideration.
Sincerely,
Maya Evans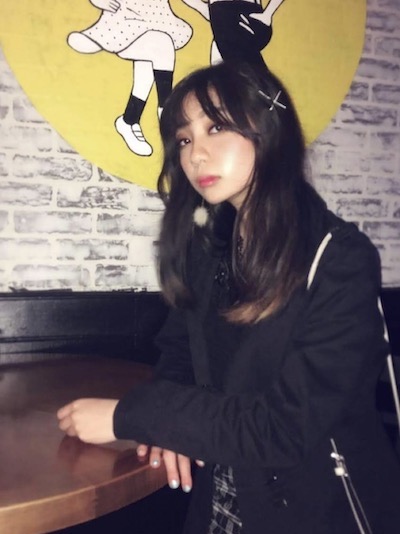 Maya Lhalungpa
Daughter of ICG 669 Member and Camera Operator, Tenzin Lhalungpa
I am writing this letter to express my thanks to the International Cinematographer's Guild for selecting me for the 2021-2022 scholarship. The past year has been rather stressful, due to the pandemic as well as moving from Calgary to Vancouver, so receiving this support for my education is even more meaningful to me. As the school year approaches, I am looking forward to starting at UBC in the first year Arts program. I plan to pursue archaeology, which I discovered my passion for at a young age, due to learning about the Mayan civilization, who I share a name with. I hope to one day travel around the world to study ancient cultures. I'll also be taking classes on some new languages, as well as practicing my hobbies such as art and music. Receiving this scholarship will allow me to prioritize my education and interests instead of worrying about paying for school. Thank you once again for your generosity.
Sincerely,
Maya Lhalungpa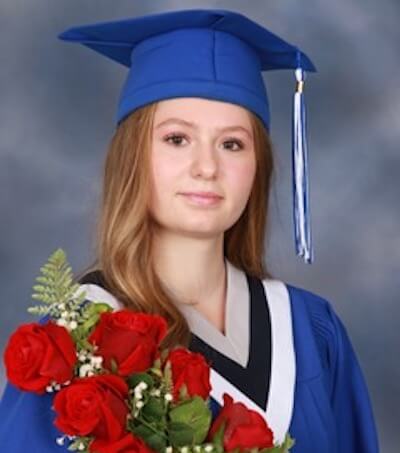 Rachael Kaluza
Daughter of ICG 669 Member and Camera Operator, Norbert Kaluza
Thank you so much to the International Cinematographers Guild and all of its members for considering and electing me to receive one of your gracious scholarships. The scholarship money will help me to attend the University of British Columbia where I will be studying Biology. I am very excited to start this new chapter of my life. I hope to make the ICG proud and I will use the money to help further my education.
With thanks and appreciation,
Rachael Kaluza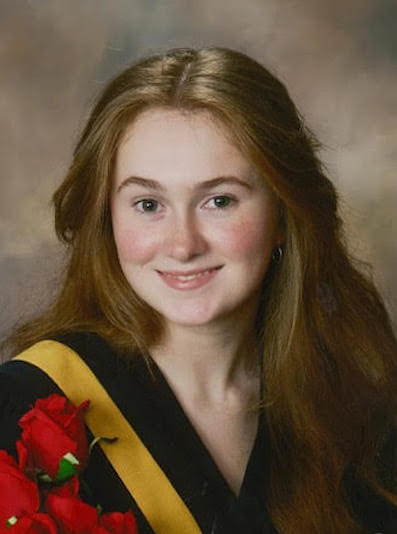 Tyger Stafford
Daughter of ICG 669 Member and Camera Operator, Doug Craik
I was honoured to receive the 2021 – 2022 ICG 669 Scholarship Program and am writing to express my sincere gratitude!
I will be attending SFU in the fall and studying behavioural neuroscience.
My greatest desire is to make a difference in people's lives and I am hopeful that by studying the brain and its functions that I will be able to eventually work in research, possibly with either Alzheimer's patients or studying how the neural pathways of the brain are written and how they might be rewritten. I am particularly interested in the extreme polarization in our society and how the brain works to create them.
Your scholarship will help me to reach this goal and I will be forever grateful.
Yours sincerely,
Tyger Stafford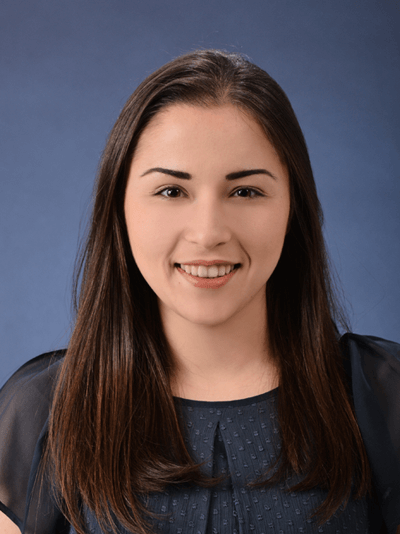 Nazde Edeer
Daughter of ICG 669 Member and 1st Assistant, Nazim Edeer
I am writing this letter to thank you for your generosity in supporting students in the community. Throughout my undergraduate biology degree at UBC, I had some more time on my hands and had worked part-time to pay my school fees. However, since I have entered medical school, I have opted to focus more of my time and energy on tackling the heavier course load and developing my patient care skills. For this reason, this award goes a long way for me, as it reduces some of the stress that comes with paying tuition.
I was born in Istanbul and immigrated to Canada with my family when I was five years old. I spent my childhood bouncing around the lower mainland and attended many different schools growing up. My parents valued my education heavily and many of their decisions to move were based around catchment areas for various programs and schools. I completed my undergraduate degree in biology at UBC and spent many years learning about human, animal and plant physiology. Medicine was something that I had always strived for and the dream became a reality when I was accepted in 2017. It is an honour and a privilege to be able to provide care to the residents of British Columbia. I am fascinated by this field, as it is always evolving and there will forever be more to learn and opportunities to be a better physician.
At this point in time in my training, I have decided that I would like to apply to an emergency medicine residency program, more specifically the FRCPC program. Apart from working as a physician in the emergency department, I am hoping to continue to pursue my research interests in hyperbaric medicine and mass gathering medicine. I also have an interest in student teaching and having been influenced and inspired by many of my preceptors throughout this process. For this reason, I would like to pursue further training in medication education, such as a master's degree.
Sincerely,
Nazde Edeer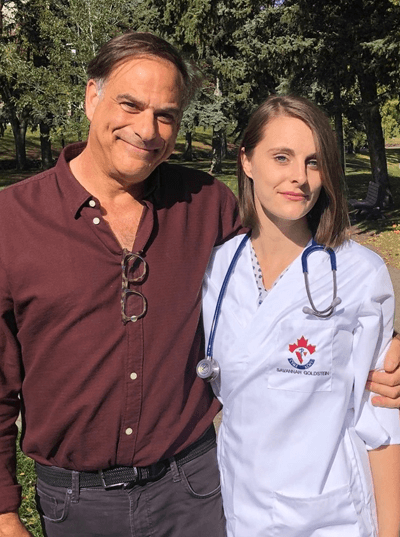 Savannah Goldstein
Daughter of ICG 669 Member and Director of Photography, Eric Goldstein
I want to thank you all sincerely for the ICG Guild 669 2020-2021 Student Scholarship. I recently graduated with a BSc. in Applied Biology from the University of British Columbia and am now a second-year student at the Western College of Veterinary Medicine. I hope to one day work with large animals in BC agriculture. As obtaining a degree becomes ever-more important in our society, and as schools become more competitive (and not to mention, expensive), students like myself rely on these scholarships to make a better life for ourselves and our loved ones. Your award will help me support myself while in school and continue volunteering my time to help those in my community who require it. So, thank you Guild 669! I will not soon forget your help.
Sincerely,
Savannah A. Goldstein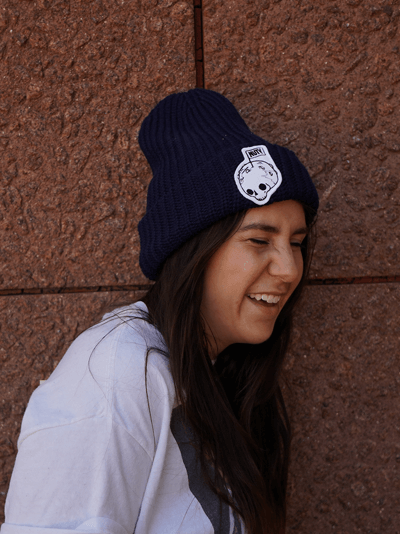 Kaytlyn Turner
ICG 669 Member and 2nd Assistant
I would like to take this time to sincerely thank the International Cinematographers Guild for selecting me to receive the 2020 scholarship. This year has been difficult for everyone so it is especially exciting to hear some good news in these stressful and uncertain times.
I am incredibly grateful for this opportunity and am looking forward to starting the fall semester with my burdens a little lighter. It has been a tough year to find work and I'm sure I can't be the only one struggling a little bit financially. With the help of this scholarship, I will be able to attend school full time this year without having to balance the long hours of being on set. The sooner I am able to finish my degree, the sooner I can start giving back to my own community. I feel very fortunate and full of gratitude and seriously can't wait to pass it on.
Thank you so much!
Kaytlyn Turner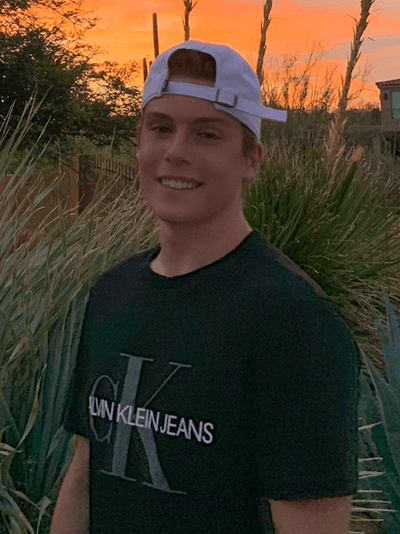 Joshua Leader
Son of ICG 669 Member and EPK Director of Photography, Allan Leader
I would like to take the opportunity to extend my gratitude to the ICG scholarship committee for choosing me as one of their 2020-21 recipients. I am incredibly honoured to have been chosen as this scholarship will be of huge help when I attend Huron University College in London, Ontario, where I am going to be studying Management and Organizational studies and minoring in French. Through internships and academic exchanges, I look forward to developing my interpersonal skills and solidify professional relationships in the years to come. Thank you again for your time and consideration.
Sincerely,
Josh Leader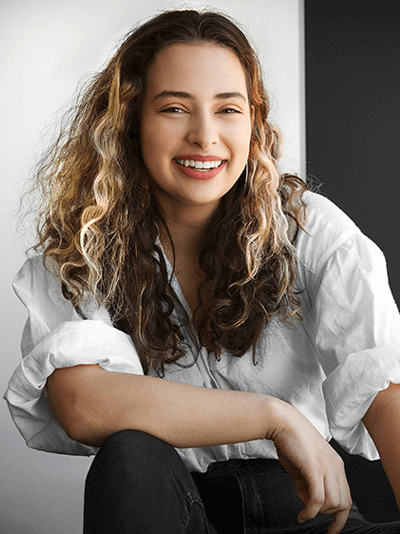 Holly Benison
Daughter of ICG 669 Member and Director of Photography, Peter Benison
I am writing today to express my thanks for selecting me as one of the recipients of the ICG 669 scholarship for 2020-2021. As I am nearing the end of my undergraduate studies (which passed far quicker than I had originally thought), having support from the committee helps me to finish up my last year. I decided to switch from a major to an honours stream rather late in my studies, and with the extra classes I have to take to make up the credit difference, your support means that much more! Having an honours stream opens the doors for me to be able to pursue postgraduate studies. I feel humbled that my parent's union is able to offer support to the next generation. I thank you once again, and with course selection coming up soon, I couldn't be more excited to start my next year.
Best Wishes,
Holly